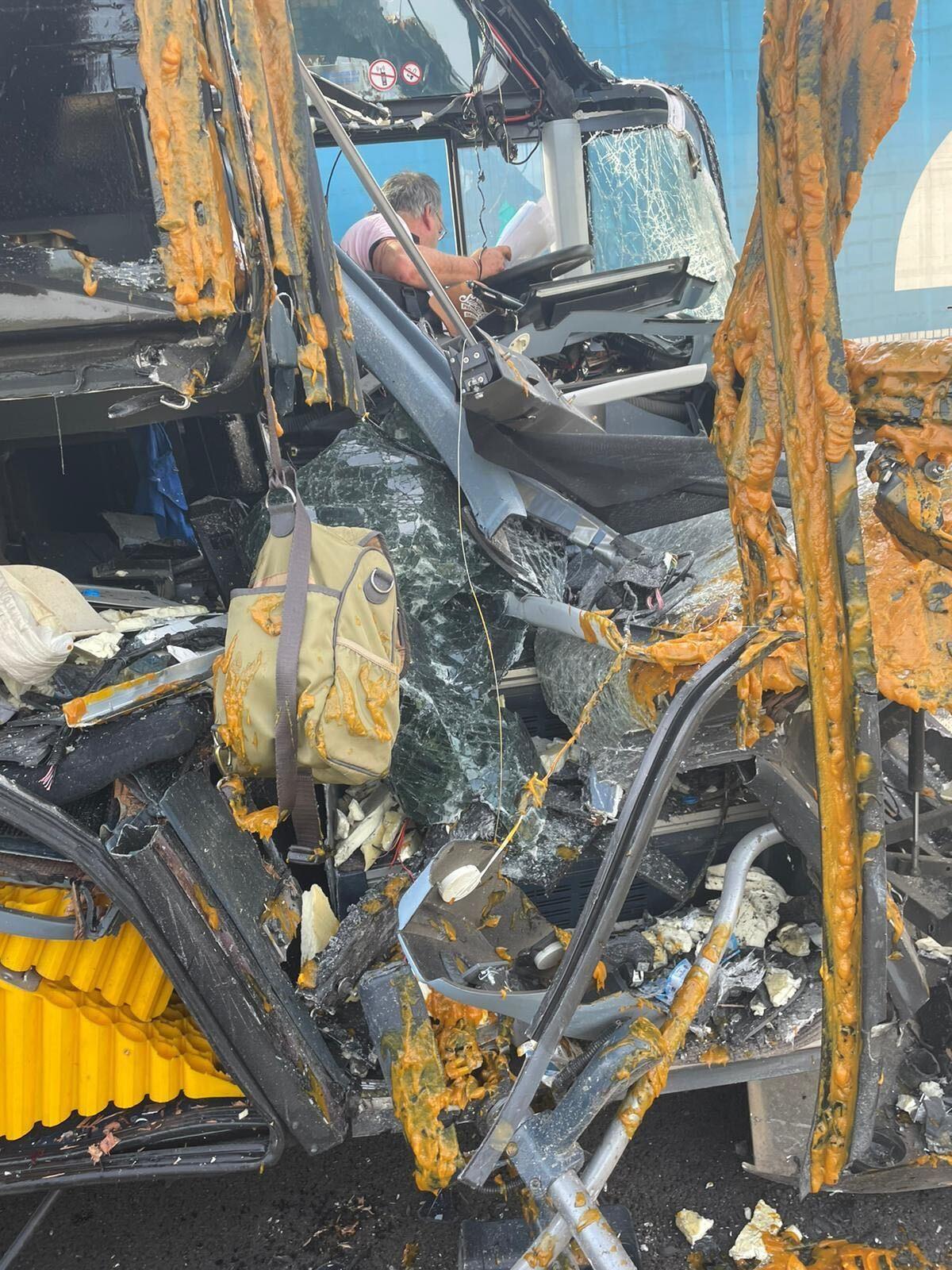 Albany teacher and 13 students injured in tourist bus crash in France
A tour bus carrying dozens of Albany teenagers on an educational trip to France slammed into a truck at a rest area on Friday, trapping and seriously injuring a teacher, throwing students from their seats and spitting shrapnel drink on the bus. Thirteen students also suffered injuries – from cuts to broken bones – according to authorities.
The bus was carrying 37 people, mostly high school students, on the sixth day of an annual 10-day tour organized by an Albany middle school French teacher who was reportedly seriously injured. His condition and the nature of his injuries were not immediately known.