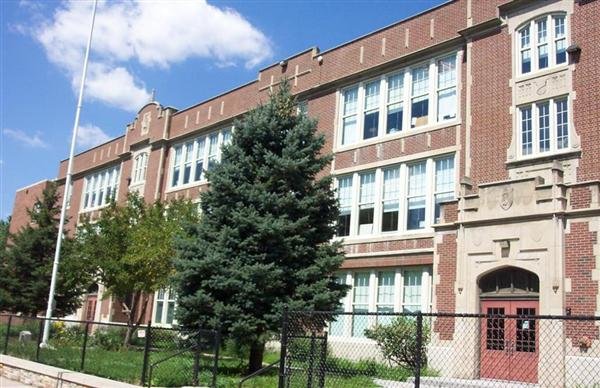 Closure of Galtier and Jackson schools
By JANE McCLURE
After 111 years at Midway, Galtier Elementary will close at the end of the 2021-2022 school year. The same will be true of Jackson Elementary, a mainstay of Frogtown since 1880, and three other schools on the city's East Side.
LEAP Academy, a Midway-based high school for English language learners, and elementary schools in Wellstone and Highland Hills, were spared the final plan. Yet the closure of five schools and the curriculum changes and changes brought about by Envision SPPS will impact 2,165 students and an unknown number of staff, faculty and administrators.
In a 5-2 vote on Dec. 1, the St. Paul School Board approved a modified version of Envision SPPS after weeks of public hearings and busy meetings between the school community and district officials .
Galtier students who live east of Snelling will be bused to Hamline Elementary School next fall. This sets in motion a merger plan that the school board rejected in 2016. The school has 207 students.
The Galtier building at 1317 Charles Avenue would be converted into an early childhood learning center.
Jackson's 268 students will be separated. Its bilingual Hmong students will be sent to elementary school on Lake Phalen, in the east of the city. Jackson's general education students will be sent to Maxfield, which is in the Summit-University neighborhood.
Parents feel ignored
The vote capped weeks and hours of hearings on the controversial Envision SPPS plan. The hearings drew hundreds of people, ranging from young children who pleaded to keep their schools, to elected officials, former school district administrators and members of the NAACP from St. Paul and Minnesota.
While Galtier lacked the large number of supporters that LEAP, Highwood Hills and Wellstone Elementary turned out, Gator's parents and students were no less determined to save their school. "It's a great community," said parent Nate Roisen. "It's linked to our neighborhood. He urged the school board to devote its energy to bringing families back to public schools.
"Closing schools should be a last resort," he said.
Galtier's parents, Vichheka Khiev-Clarke and Clayton Howatt, explained how Galtier was deprived of resources. The school has had a revolving door of principals, teachers and support staff. The teachers have been there for five years or less. Howatt asked if this would be allowed in other schools.
"It's like there are two different school districts," he said. Howatt and other school supporters have spent thousands of hours advocating for school equity and coming up with ideas, but they feel ignored.
Khiev-Clarke has stated that she is the person she is today thanks to an education from St. Paul's public schools. She has two children in Galtier and has asked the school board to consider providing more resources to the school instead of closing it. "I see us as diamonds, all of us. We weren't all polite… Make us shine like the stars that we are, "she said.
A "black" school at the start, 13 languages ​​spoken now
In a Facebook post, the Galtier Parent Teacher Organization said, "Galtier served children continuously during World War I, the Great Depression, World War II and more…
"The destruction of the Rondo neighborhood and one of its elementary schools pushed black St. Paulites further into Midway and black children into white working class Galtier. The white robbery began and by the time the new building opened, Galtier was already considered one of Saint-Paul's "black" schools. From the destruction of Rondo to this day, Galtier has remained a proud, predominantly African-American school.
"Today, Galtier is at the service of children from all over the world. At the last check-up, 13 languages ​​spoken at home were represented by our student population. Unfortunately, everything must come to an end …
"We're going to make the most of our last year, but the pain is deep and real. Thank you to all the students and families who made Galtier what it is, both now and the generations that came before us.
Frustration, disappointment and mistrust
School board members help understand the hardships Envision SPPS will cause, but said it is necessary to keep schools and the school district viable. About 2,165 students are affected by the changes.
John Brodrick, who is leaving the school board at the end of the year, said even the amended plan failed to respond to calls for transparency and clarified what he had heard from families in the district. He and board member Zuki Ellis voted against the plan. Brodrick and Jim Vue were the only two votes for a proposal not to close any schools.
Brodrick said he expected to hear sadness after news of the school's closure and changes was announced, but he was sad to hear so much "frustration, disappointment and mistrust" from so many. of people.
"I am not proud of this vote," said Yusef Carrillo, member of the board of directors. He is also leaving the board of directors. But Carrillo and others said the district faces the drop in enrollment.
Envision SPPS is a response to the continuing decline in enrollment, due in large part to increased competition from charter schools. St. Paul's public schools have lost approximately 3,500 students in the past three years. The district has about 16,000 primary school students, with room for 8,000 more.
Envision SPPS was touted by the school administration as creating larger elementary schools, with more specialists and support staff.
Other schools that will close at the end of this school year include Parkway Montessori Middle School, which will be converted into a college for Hmong students from Phalen Lake; John A. Johnson Elementary which will merge with Bruce Vento Elementary; and the lower campus of L'Etoile du Nord French Immersion.
Obama Elementary School will close in fall 2023 and will be renovated to accommodate Montessori students from Cherokee Heights and JJ Hill in the future.