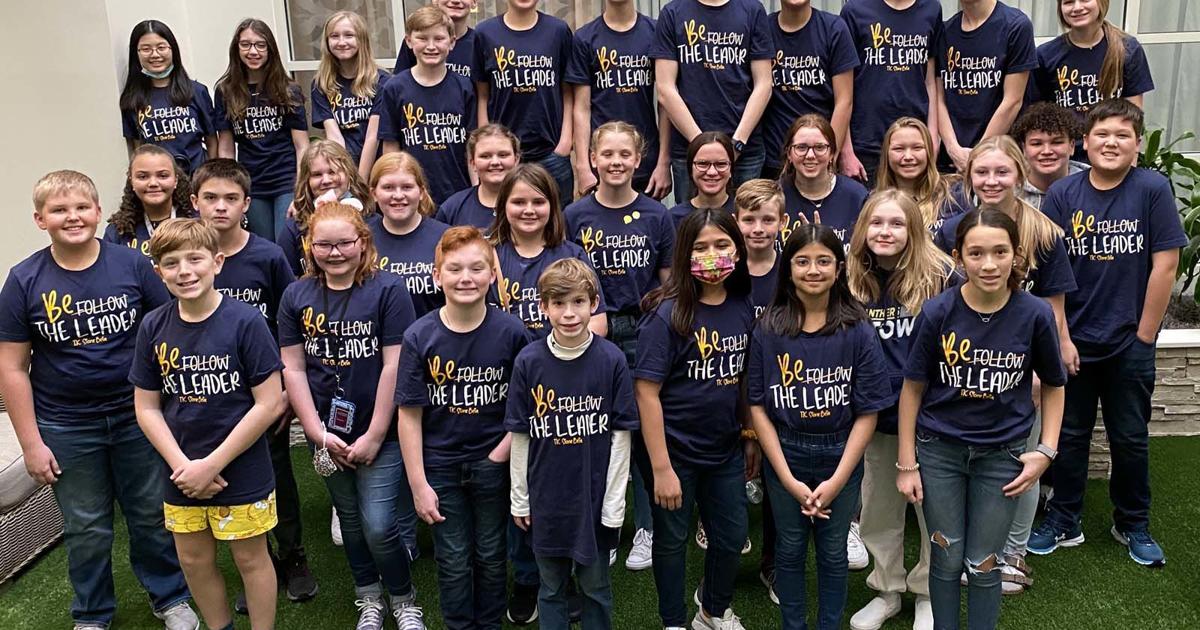 East Hardin, TK Stone Beta Clubs Compete at State | News
The Junior Beta Convention was held January 12-14 in Louisville, where two local college Beta clubs competed and won leaderboards.
East Hardin Middle School won 20 rankings and TK Stone Middle School earned a total of seven rankings.
EHMS Beta Club sponsor Molly Hazle said 70 students qualified for the national competition. To qualify, students must place in the top five in a given competition. She said it is the highest number of students who have ever qualified for nationals at school.
Maddex Adams, an eighth-grader at EHMS, placed first in language arts, and is also a member of the Quiz Bowl team that placed first in the written assessment and third in the recall fast.
Adams said this year's convention has online elements, including the language arts portion.
He said he was excited and nervous about the Nationals, but he said the Quiz Bowl team would try to secure a first place finish.
Sarah Wall, an eighth grade student at EHMS, placed third in the creative writing competition for her story about people from another planet on Earth.
Wall also participated in the band's talent portion where they did a Grand Ole Opry performance. She said the performance was nerve-wracking, but everyone supported each other.
"I just remember being on stage and you can't really see people because of all the lights," she said.
TKS sponsor Kathryn Brandenburg said it was his first year working with the club. Last year, due to the COVID-19 pandemic, the Beta Club was not operational at school. About 36 students were able to attend this year's state convention.
Brandenburg and co-sponsor and teacher JD Lynn decided to bring the club back to school after a year-long hiatus.
"I think it was really exciting and refreshing that these kids got to have an experience like that," she said.
Ava Purcell, an eighth grade student at TKS, said she had been doing Beta Club since fifth grade. She placed first with her fellow members in the marketing and communications contest where they created a marketing plan for the school that involves recognizing students for their accomplishments.
"It's definitely a cool way to see people all over Kentucky," she said.
Students are required to log in 24 hours of service before the end of the year. Hazle said the group has been involved in several service projects this year, including Feeding America, Kentucky's Heartland, Safe Haven, Western Kentucky Tornado Relief and Glendale Days Relief.
TKS students have participated in several service projects, including a school grounds cleanup project and making bags to donate to Warm Blessings Community Kitchen.
"I love the service projects that we're able to do, I feel like we're helping our community," Purcell said.
The National Junior Convention will take place in Nashville June 27-30 at the Gaylord Opryland Resort and Convention Center.
Andrew Harp can be reached at 270-505-1414 or [email protected]