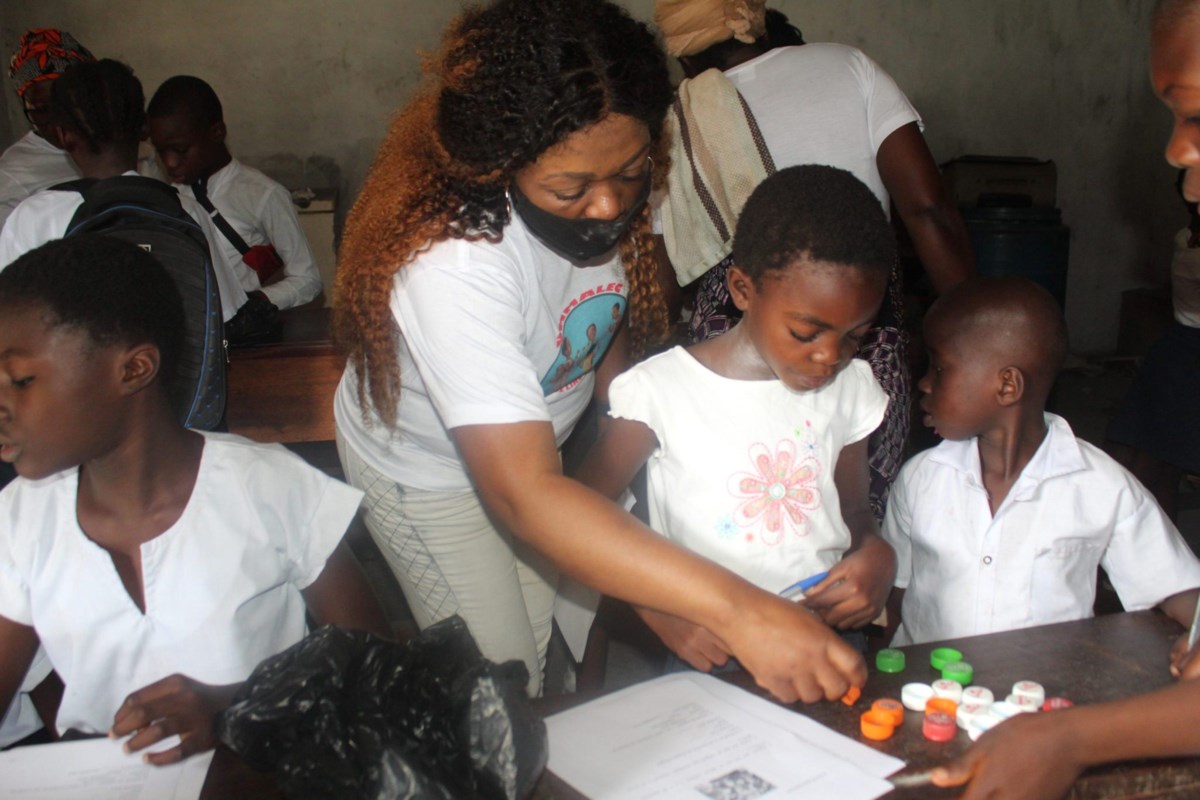 Francophone students in Airdrie support Congolese school
The students of the École francophone d'Airdrie are appealing to the community and local businesses for support in their project.
A group of Grade 9 students from École francophone d'Airdrie hope to make an international difference this school year by donating books and supplies to a school in the Democratic Republic of Congo that currently does not have access to a library.
Students in the leadership course at Airdrie French Language School took on the project after their teacher, Ms. Betty Nseka, visited DR Congo in January 2021 and was shocked at their lack of learning resources quality.
"I went to the school where I studied and to other schools, and I noticed that the students needed books, textbooks and school supplies," Nseka said.
After her trip to Africa, Nseka forged ties with the Congolese non-profit organization UMMALEC, which helps improve the quality of education and promotes reading and math proficiency in elementary schools in that country. Central Africa.
She found that the work done by UNMALEC provided a good opportunity for students in Airdrie to get involved and start their own project to give back.
In May 2021, École francophone d'Airdrie collected books and raised $350 for UMMALEC.
"This money helped UMMALEC buy some textbooks for a school where children have not had contact with books since the school was established in 2003," Nseka said.
According to the teacher, the aim of the project this year is to improve the learning experience of students at the same school in DR Congo.
"We are looking for French books, other library supplies. We are also looking for money to help ship all this," Nseka said. "UMMALEC has collected furniture and we are looking for support to ship everything.
UMMALEC recently received a donation of furniture stored in a warehouse in Vancouver, she explained.
The class hopes to collect all donations by May 31.
"The community will reduce, recycle their old books so others can reuse them," Nseka added. "This gesture of generosity will help our land.
"In addition, we will be collecting gently used clothing, toys and other things, so that we can sell them to Value Village to earn money for the project."
She noted that for the students and the community, the project plays an important role in addressing humanitarian issues. It will teach students about self-help and problem solving, she said.
"They also learn that other children around the world face challenges they don't face, so they need to think about ways to make a difference for a better world," Nseka said.
In order to create a library for the school in DR Congo, they need money, books and other supplies.
Students approach the community and local businesses for help with their project.
"We are just a group of middle schoolers, but we have a goal bigger than ourselves and that is why we are asking for sponsors and donations," one of the students said in a press release that they had written about the initiative.
Donations can be addressed and mailed to École francophone d'Airdrie, which is located in the community of Ravenswood southeast of Airdrie. The school address is 1165 Ravenswood Drive SE.