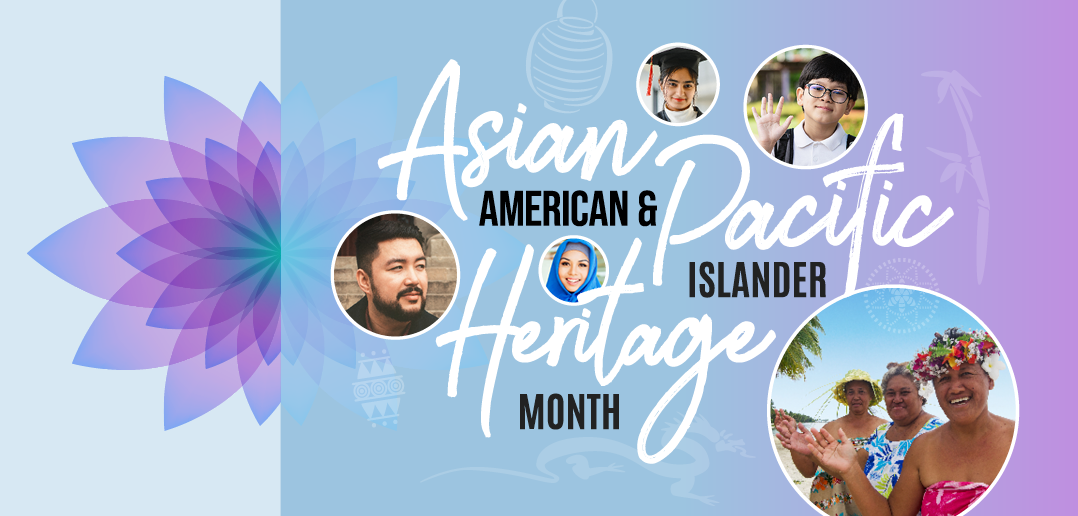 From English learner to manager, David Lee embraces both cultures
David Lee, principal of Hector Garcia Middle School, has been an educator at Dallas ISD for most of his professional career. In a neighborhood where Asian Americans make up 2.18% of the staff and 1.11% of the student population, Lee is no stranger to setting the norm and redefining what it means to walk in your own uniqueness in spaces where the majority does not look like you. .
Born in Seoul, South Korea, Lee emigrated to the United States with his parents and younger brother and settled in the Dallas area when he was two years old. Growing up, Lee recognized early on that he was the "minority" in all areas of his life, at school and at work. He attempted to fit into American society, which led to him being ashamed of being "different" even though he was American.
During his formative years, Lee had to deal with obstacles such as stereotypes and racism. But as he grew up, he began to appreciate and take pride in his Korean culture and heritage. Recognizing that America's "melting pot" was truly made up of diverse cultures, he began to take pride in identifying as both Korean and American.
"I have traveled all over the world, to 13 countries, and as I experience different cultures, I find that we are all much more alike than we are different. I love experiencing the culture and especially the food that each country has to offer," Lee said. "Each country has its own delicious cuisine, but you just have to step out of your comfort zone to experience it. Imagine going your whole life without tasting the amazing food a country has to offer!
"It's so important to respect everyone's differences," Lee said. "I found that people tend to mix Korean culture with all East Asian cultures, but each one is very different. To say that Korean culture is the same as Japanese or Chinese culture is like saying that Italian culture is the same as French culture because they are both in Europe.
One of the identifying points of Korean culture is the language, says Lee. "It's actually quite easy to learn to read, write and speak Korean." He notes that Harvard authors Edwin O. Reischauer and John K. Fairbank wrote in their book, East Asia: the great tradition, that Hangul, the Korean language, "is perhaps the most scientific writing system generally used in all countries".
"So the next time you meet someone Korean, try saying hello: 'Ahn young ha she yo,'" he says.
Lee's parents ensured that he and his brother did not forget their culture while living in a new and different culture to their own: "They ensured that I did not lose my mother tongue. And the part of Korean culture that had the biggest influence on me was the food. Korean cuisine is unique in that there are many side dishes to accompany a meal – a bowl of rice, soup, and various meats such as fish, pork, and beef. Also, I remember that on special occasions, such as Lunar New Year celebrations, I wore traditional Korean clothes called hanbok.'"
Continuing on the path her parents laid down for her, Lee made sure her daughters learned and celebrated their Korean culture by taking Korean lessons on Saturdays and becoming fluent in both Korean and English, embracing both their identities. Korean and American.
Even though Lee encountered setbacks in forging his authentic self, he had wonderful people and opportunities that helped him navigate the man he would become. The first were his parents.
Lee is extremely proud of his father, a civil engineer, and his mother, a housewife, who left their home in Korea to come to America in the early 1980s, knowing no English and facing difficulties that their son can only imagine. To survive in a country where they could not communicate due to the language barrier, they both worked as guards in offices. His parents continually stressed to him the importance of a good education and instilled in him that learning is a priority, as well as hard work, courage and perseverance.
Additionally, Lee says he had amazing teachers who believed in and supported him. Beginning as an ESL student in elementary school, learning to read and understand American culture, he then took honors courses in middle school and then dual credit and AP courses in high school. The love of his parents and the support of his teachers led him to receive the Presidential Scholarship to attend Baylor University.
Graduating from Baylor was an opportunity for Lee to begin to walk in his passion for teaching, which had been sparked when he taught others in high school, led Bible studies and volunteered. in schools.
Lee embraced his calling and decided to "take the plunge to become an official teacher" by teaching at an international school in South Korea. According to him, what better way to do what he loved and to learn more about his heritage? After teaching for several years there, Lee knew it was time to come home and he seized the next big opportunity that presented itself: to become a science teacher at ISD Dallas.
His success as a science teacher for four years at Roosevelt High School led his principal to encourage him to take on more leadership roles. Although he was hesitant to do so because of his love for teaching, his principal helped him overcome his reluctance by telling him: "As a teacher, you can only ensure the success of the students of your classes, but as a school leader you can influence the success of the whole school.
Lee then began a new career path – rising from instructional coach at Roosevelt High School, to grants coordinator at New Tech High School, to vice-principal at Kimball High School, and finally to his current "department", as he l made with love. calls it, as principal of Hector P. Garcia Middle School.
Seeing his parents' courage and tenacity to emigrate to a new country and seeing them not only survive but thrive in their new circumstances has made him more empathetic towards second language learners – as a science teacher and now an administrator.
Lee considers it an honor to be principal of Hector P. Garcia Middle School and says, "When I look at our students, I see myself in each of them. Being an English language learner will not limit one's ability to succeed. I try to give all of our students a vision of what they can achieve, a vision of what they can be through hard work. I want them to be able to believe in the potential I see in each of them.