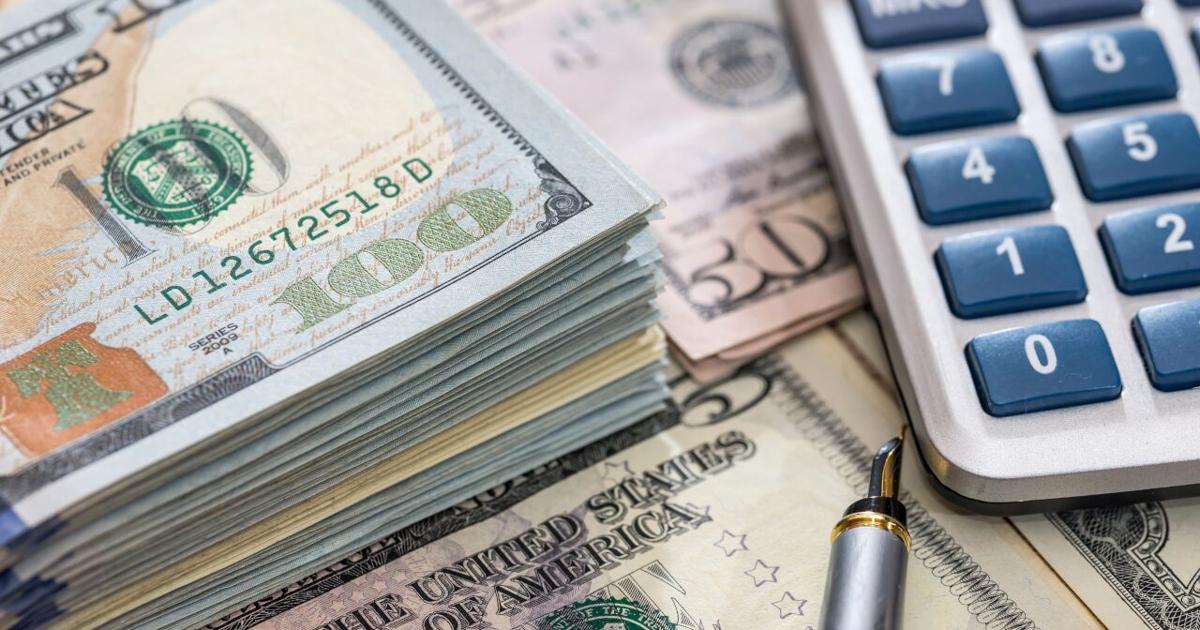 Higley adjusts pandemic fund spending plan | New
The Higley Unified School District has made minor adjustments, such as increasing spending to support and retain staff for its latest allocation of federal pandemic relief funds.
The initial plan for the use of ESSER III funds was based on contributions from stakeholders such as teachers and students and covers expenditures for fiscal years 2021 to 2024. Permitted uses of the funds include support for social health, emotional and mental needs of students, academic needs, and personal support as part of recruitment and retention efforts.
District increased spending on staff support and retention by about 30% and cut funding for learning loss initiatives by 29%, CFO Tyler Moore says at board meeting of June 22.
The budgets for the other two allocations, repairs to school facilities and technology to support teaching, remain unchanged.
"We received $7.8 million and 20% of that was to be spent on the learning loss category, so we're still maintaining that 20% with this adjustment," Moore assured the board.
He said the original estimate of $400,000 for each of the three exercises to combat learning loss with free summer courses for credit recovery and year-round tutoring was now estimated. at $200,266 per year.
Expenses for additional advisors also increased from $912,660 to $702,556. The intention was to add three counselors to care for the emotional and social health of students on nine elementary campuses and to add a senior district counselor. After the grant funding ends, the district would then use its own money to fund the positions.
Moore said the district was able to fill the district manager position, but not the other three openings. "Coincidentally, each district is also trying to hire additional counselors with this funding source," he explained.
Maman Martens, Executive Director of Human Resources, added: "It has been a struggle. We have a neighboring school district that is much larger than ours and they are looking at more than nine counselors and their pool has also been very difficult.
"Instead of hiring certified counselors, we're going to make them special assignment teachers," she explained. "These are actually individuals who are working on diplomas, so they are certified teachers who are currently actively engaged in a school program to obtain their diploma in school guidance. They only have to show us that they are continuously active in the program to continue to be renewed each year.
Board member Kristina Reese praised the staff for taking a creative approach, saying, "I think it's great that we're thinking outside the box, considering everyone is hiring advisers."
The final category under learning loss saw an increase in spending to purchase and implement a research-based phonics program, which rose to $223,353 from the original estimate of $213,642.
Expenses for teacher support and retention increased from $3 million to $3.2 million, primarily due to COVID-related sick leave.
These expenses for fiscal year 2022 have increased from the original budget of $30,000 to $674,831.
"COVID furlough kind of blew our budget," Moore said.
Martens said COVID holidays increased significantly from December to February and hoped this next school year would be different.
She noted that many other school districts did not offer the leave.
An unbudgeted expense resulted from having to contract with a company to do the cleaning at a cost of $414,283.
"As you know, we've had difficulty hiring custodial staff, not just custodial staff, but a lot of our support staff," Moore said.
"It was imperative that we keep our schools clean and sanitized," Moore added.
Board chair Amy Kaylor said: "We cannot control the fact that all of our teachers and families all fell ill in January of last year. But I think we did very well what we said we were going to do with the money and then we got there.