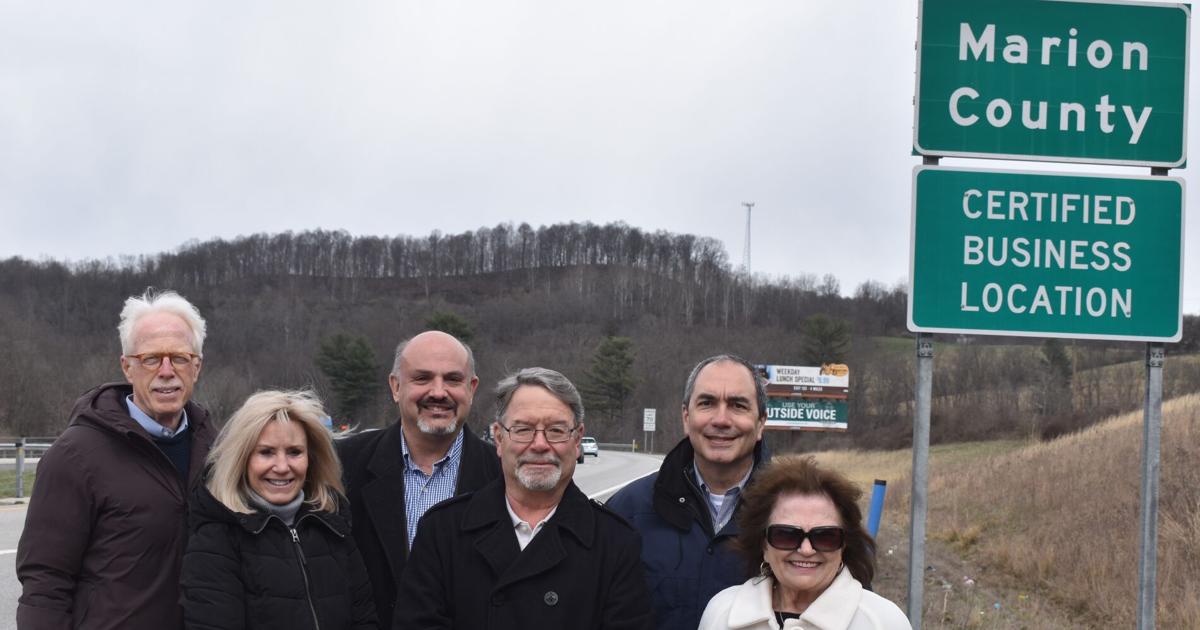 MRDC leaders look forward to a bright future in Marion County | Tuesday News
FAIRMONT — In the six months since gaining state developer status, the Marion Regional Development Corp. has caught up a lot.
About seven years ago, Marion County lost its Certified Place of Business status. When this happened, MRDC President Nick Fantasia said it was tantamount to removing the 'for sale' sign from the yard while trying to sell the house.
"Due to the change in attitude towards economic development a few years ago, we removed this sign from our yard. Thanks to Commissioners Randy Elliott and Linda Longstreth, we were able to market ourselves again," Fantasia said. "They passed the baton to the city and the council approved us and now we're back in the market."
It's been six months since that stint, but it hasn't really been a sprint for Fantasia and its affectionately described part-time developer team. For much of the past few months, they've been making up for lost time, learning to walk before they can run.
But that doesn't mean they haven't been busy.
Some of the MRDC's major accomplishments include regaining Marion County's status as a certified development site, becoming the developer of the Sharon Steel site, and establishing a name for the county in the Corridor of Interstate 79.
All things considered, Fantasia said the MRDC does a great job for an organization made up of volunteers and a part-time director. However, he and his compatriots have goals for the future of the company, far above what it is now.
Among these objectives is an increase in its budget. Currently, the MRDC operates on a budget of just over $90,000 consisting of funds from the Town of Fairmont, the Marion County Commission, and some grants.
Neighboring Monongalia and Harrison counties fund full-time development operations. Harrison's budget is north of $190,000 and Mon's is over $300,000. Allen Staggers, executive director of the MRDC, said Marion County needs to consider a more feasible budget if it hopes to keep pace with its neighbors.
"We're not quite on par with our neighboring counties, but they've both had economic development organizations in place for many years now. Long-term presence is one of the critical factors for development," said said Staggers. "Going forward, I think we should really look carefully at what a realistic and sustainable budget needs to be, and then look at potential funding sources."
During a recent presentation to the county commission, Staggers was open about budget concerns and raised another point for consideration — a full-time manager.
Staggers is coming out of retirement to take on the post of head of the MRDC and he told the commission candidly that a full-time director is a necessary step, and that he is not the man for the job.
"It's work that often requires a deep understanding of economic development and an extensive network of resources. Those resources can be state or federal agencies or other developers," Staggers said. "I can do them part-time, but if we had someone full-time, it would be an opportunity to form this network."
In the near future, the MRDC will focus on expanding the organization from the former Fairmont Coke Works site to develop the Fairmont Transportation Research Campus, a test site for autonomous vehicles. The concept was submitted and approved by the Fairmont City Council.
Fantasia expressed excitement for what this can mean for Fairmont and Marion County as they have the opportunity to welcome new industry to the area.
"I strongly believe that if we have the opportunity to compete for this infrastructure money and build this transportation campus, I think there is an opportunity to transform the face of the community with the emergence of an industry that we've never had before," says Fancy. "I think we are on the verge of an exciting time."