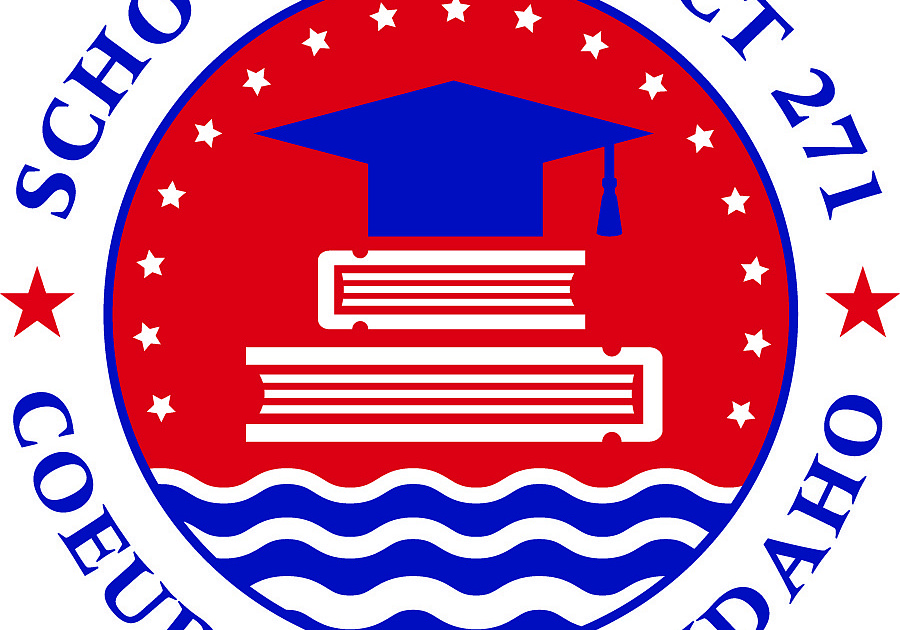 Nine seek the hot seat of CDA
The Coeur d'Alene School District Board of Directors plans to select four finalists to interview on November 15 from among nine eligible candidates for the Zone 3 administrator position.
The position was declared vacant on October 4, following the resignation of former director Tambra Pickford, and the board is to appoint a person for the remainder of the term until December 2023 in accordance with Idaho code.
The deadline for appointing the new director is January 1, as Idaho code 33-504 says the board has 90 days after declaring the vacancy to make the appointment.
Scott Maben, director of communications, said on Friday the board would invite the nine candidates to respond in writing to additional questions next week. They will then select four finalists based on the responses and initial application letters.
The discussion to select the four finalists will take place at a public council meeting on the morning of November 15, and these four will be interviewed that evening at a public meeting. The exact time and place of the meetings will be determined.
Maben said the new administrator could be selected at the end of the talks.
The nine nominees are Nicholas Lepire, Heather Tenbrink, Jen Jeanselme, Gary Patterson, Matthew Brawner, Kevin King, Kevin Bitnoff, Jeanette Laster and Brandon Trca.
The press filed for public registration for the nine applications. Here are quick snapshots of the nine.
•••••
Nicolas lepire de Coeur d'Alene has been a Bonner County Deputy District Attorney since 2014 and previously served as a Lewiston Deputy District Attorney.
Lepire said he had grown up in Coeur d'Alene from third grade and had a wife and two children. He said he spent time in schools as a parent volunteer and volunteered in high schools as a coach and mock trial judge. This made him want to get more involved in schools.
Lepire said his three main goals as an administrator would be partnering and fostering trust with parents while implementing district policies, working to implement an equity framework and ensuring that schools continue to be safe for children.
Lepire said he recognizes that there are very strong feelings among families and parents about multiple aspects of current health issues, and he thinks it's important to let them know their voice is being heard.
•••••
Heather tenbrink de Coeur d'Alene has lived in zone 3 with her husband and four children for 17 years, and her children are enrolled in schools in the district. She said she spent a lot of time volunteering at the school. She was also President of Skyway PTA for two years and Treasurer for three years.
Tenbrink holds a bachelor's degree in plant science from Purdue University. She is employed part-time remotely as a tax accountant in a Meridian company. She also worked as a laboratory scientist in a research institute.
She said these experiences, including her experience tutoring at North Idaho College, teaching at church, and being involved as a parent and volunteer, have equipped her with skills that will be useful in serving the community.
Tenbrink said its three main goals are to attract and retain the right people, deliver diverse and quality programs, and prepare and plan for growth.
•••••
Jean Jeanselme has spent the last 12 years in Coeur d'Alene with her husband and three children and another on the way. The children have graduated or are currently enrolled in district schools. She works as a property manager for Chubbs Hospitality.
Over the years, Jeanselme said she and her husband have been very active in the school district, volunteering in classrooms and helping with fundraisers or athletics. She did substitute teaching.
She said she strongly believes in a combination of "old school and new school" approaches to education without having to sacrifice values ​​while finding a balance of views on either side of a problem.
Jeanselme said his three main goals are transparency in all communications with the public, demonstrating unity as board members and focusing on what is best for all students while implementing policies. .
•••••
Gary Patterson de Hayden has been living in the area since 2016 and is employed as a Health Education Specialist at Panhandle Health. He was also a biology instructor and science program support specialist for 30 years at colleges and universities across the United States, and served as a substitute teacher in the Coeur d'Alene School District.
Since he has no school-going children or grandchildren in the district, Patterson said he has the ability to listen without bias to all aspects of an issue.
Patterson said his three main goals are to seek ways to incorporate an exploration of career options into each subject, to give teachers the time and freedom to develop "outside the box" lessons such as study. cases and project-based learning and making sure everyone has a voice.
•••••
Matthew Brawner de Coeur d'Alene lived in the neighborhood from 2010 to 2015, then returned in 2019 with his wife and three children, two of whom are enrolled in schools in the district.
Brawner holds a BA in Cultural Anthropology from Western Washington University and an MA in Political Science from the University of Amsterdam. He owns an offsite restaurant in Bellingham, Wash., And said he now has the time he wants to dedicate to making his community's education system a success.
Brawner said he wanted to help focus on the health of the administrative infrastructure that will allow the district to support its teachers and staff by giving students the opportunity to perform better more often.
For his top three goals, Brawner said he wanted to develop resources and tools to help teachers connect with students, ensure the district can provide equitable access to all students, and help the district overcome challenges. budget deficits.
•••••
Kevin king de Coeur d'Alene is the parent of two local children, and an independent electronics engineer. King said he had experience in various technological disciplines as well as in business start-up management.
King said the region is seeing an influx of people leaving other states that they believe no longer provide a healthy learning environment, and he would like to provide a learning environment focused on traditional core academics by putting the emphasis on technology, leadership, civics, the Constitution and American history.
For his three main goals, King said he wanted to focus on maintaining a learning environment free from divisive ideas, fostering a relationship of trust with parents, and welcoming parents into the process of making decisions. decision-making and provide students with practical life skills such as STEM skills.
•••••
Kevin Bitnoff de Coeur d'Alene is the parent of four daughters, three of whom are currently enrolled in the school district, and coaches her local women's football team. He is an active member of the PTA for Skyway Elementary and a classroom volunteer.
Bitnoff said he has dedicated his professional life advising business owners on growing and scaling their businesses, managing a multi-million dollar annual budget, and supervising 85 people. He works as a consulting director for Precoa.
He said he is passionate about the Constitution and the system and processes it provides for a safe and fair education and election process.
Bitnoff said his three main goals are to secure public funding for new schools in the district, to focus on teacher compensation, faculty support, and improvement of curricula and extracurricular activities, and to maintain an environment conducive to choice for parents, students and teachers.
•••••
Jeanette Laster de Coeur d'Alene has been living in Coeur d'Alene since 2008 and is the current Executive Director of the Institute for Human Rights Education.
Laster said she has served in the district since 2009 on a parent committee, community worker position or liaison on four back-to-back superintendent task forces.
Laster said she was extremely passionate about inclusion and human rights and would strive to help the district ensure that citizens and parents feel they are receiving transparency and trust in the process. vision for innovation in learning and excellence through district programs.
As for her goals, Laster said she will ensure that the district redevelops, operates and strengthens partnerships with community stakeholders at the local and state levels. She said the district must also prioritize and continue to be inclusive, removing barriers to public education and focusing on mental well-being.
•••••
Brandon trca de Coeur d'Alene has two children in the neighborhood. He holds a bachelor's degree in communication from the University of Northern Iowa. Trca works as a producer for Farmers Insurance in Coeur d'Alene and has said he wants to represent his community. He is applying for the position to give back and do his part as a resident.
Trca said his three main goals are to create a productive working partnership with his peers and community, helping to find a solution through a convergence of ideas and an emphasis on paying attention to the ideas of others. .