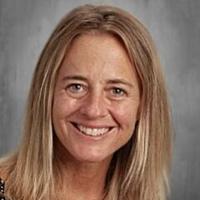 Stoughton School Board seeks ways to educate about racism and equity | Education
Once again, racism and racial equity came to the fore at the Stoughton School District school board meeting, with parents and board members offering suggestions on how to reduce incidents in schools.
During the public comment portion of the meeting on Monday, February 21, a common theme was the need for the district to hire a more diverse teaching staff, including a new superintendent with a diverse background.
Theresa Bergeson-Gallun, who leads a parent group aimed at keeping young people "safe and supportive," said the district is at a "critical crossroads" in terms of racism and racial equity. She said when her family moved to Stoughton eight years ago they were concerned about the "lack of diverse families and teachers and the impact this would have on our multiracial children".
"That same concern has been expressed by our friends, the majority who happen to be white with white children," she said. "I am here tonight as a spokesperson for all the young people in our community who have been afraid to speak up, those who are beaten or who have seen their teachers and classmates turn away. I don't want to let another group graduate with these experiences ingrained so deeply.
Bergeson-Gallun offered several suggestions from the group: documenting the daily experiences of students, recruiting and hiring more black and multiracial staff, hiring a multiracial district manager "with extensive experience in eliminating racism and discrimination, and collaborate with more professionals who have successfully created and implemented anti-racism education resources and curriculum.
Board member Yolibeth Fitzgibbon-Rangel asked what it takes for staff who work with students to do something about an incident at school.
"As a board, we're committed to doing this (equity) work, but… you can't micromanage this," she said. "But what do we need to do to get the staff to take action?"
Acting Superintendent Kate Ahlgren said that while there is often a "disconnect between good intentions and good impact", there are also "many opportunities for us to create this kind of good impact".
"I absolutely know that in our professional development, there's this really specific willingness and support for educators to be able to respond to hurt in the moment, because it's happening," she said. "When there are instances where harm is occurring, we (prepare) our educators to be able to respond to it. There is clear professional development that is really aimed at that.
Board member Mia Croyle said it would be helpful to have more data on the number of incidents of bullying and harassment motivated by race or gender.
"As a board, I would like to have some control over that," she said. "Not intervening and micromanaging, but if we have the data, if we know a little bit better what is going on, then the next step is to ask the leadership to do more targeted interventions. I think there are broader trends, but we can't see them if we don't see any of the data.
Croyle said schools need to do more to talk about issues of equity and racism, both in classrooms and in larger ones, like school assemblies, to help people understand the impact of negative actions.
"There is harm done to families when a child struggles in school," she said. "We as parents send our most precious thing in the world through these doors, and the doors close behind them every day, and we have to extend some trust that these precious creatures will not be harmed, and when you have your precious creature come home injured repeatedly, it's also a serious trauma for a parent.
Board Chairman Frank Sullivan said he will work with board members to create an agenda item to discuss matters further at the next board meeting.
ESSER Update
Between March 2020 and 2021, Congress passed three stimulus bills that provided $2.4 billion under the Elementary and Secondary Schools Emergency Relief Fund (ESSER) to local education agencies across Wisconsin. . These funds provide emergency financial assistance to address the impact of COVID-19.
There have been three rounds of federal ESSER funding for schools. The district received $257,741 in the first round for items such as sanitizing equipment, masks and internet hotspots.
SASD is in line for approximately $1.3 million for ESSER II funding and approximately $3.3 million for ESSER III funding, to maintain programming and staffing levels. The key difference between the latter two is that at least 20% of ESSER III funds must be dedicated to addressing the learning loss that COVID-19 has had and continues to have in elementary and secondary schools.
At Monday night's school board meeting, District Business Manager Erica Pickett said the state did not support increased school funding in its two-year budget and directed school districts fill budget gaps using ESSER funds. The district has a shortfall of about $2 million for the upcoming 2022-23 school year, and a similar amount the following year.
Pickett said finding ways to balance the budget for the next two years will be a topic at the next board meeting.
"It will be a combination of some staff reductions as well as the use of these one-time ESSER funds," she said. "(These) are not a long-term solution, because these federal funds are only available for one-time use. Yet our personnel and budget costs will continue to exist.
"Once these funds are exhausted, we will face a deficit that will be really difficult to balance without another operational referendum or potential service cuts."
ESSER II funds must be spent by the end of September 2023 and ESSER II funds by the end of September 2024. Districts are required to review the plan every six months and provide an opportunity for public comment.