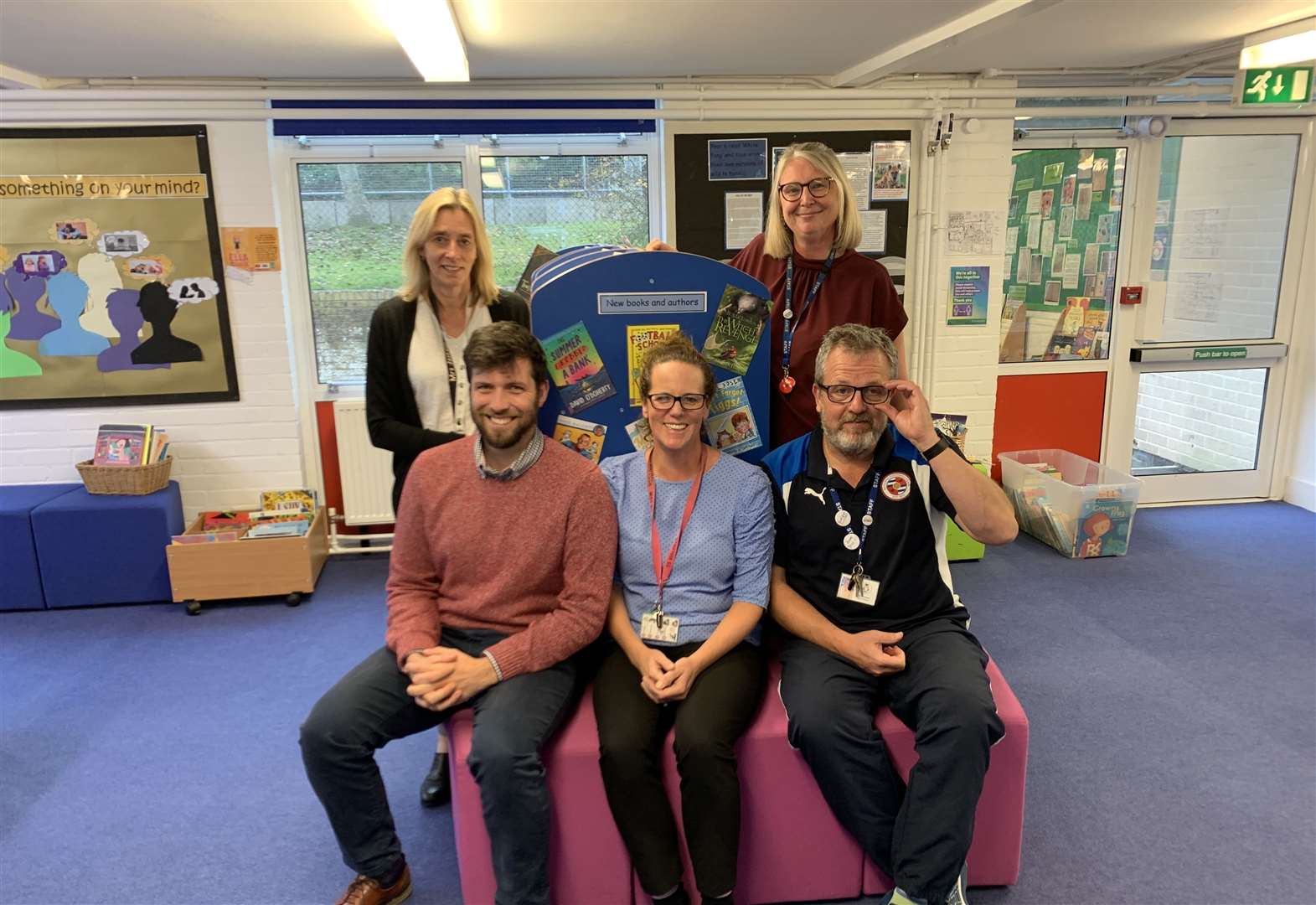 Student Numbers Reach The Willows – But School Fights For Better Ofsted Grade
Willows Primary School in Newbury said it had lost 34 pupil places in reception classes this year, severely affecting its budget for next year.
He says the opening of the new multi-million pound Highwood Copse school on his doorstep has had an impact, as well as an overall drop in numbers.
Willows principal Jo MacArthur has said the drop in numbers will result in a budget cut of around £ 120,000 for her school next year – just as she hopes to come out of poor grades at Ofsted.
"It's a real blow for us," she said. "Highwood Copse had an impact on us. We are a two-entrance primary school, which means we welcome 60 children each year. This year, we only had 26 children to apply for a place at the reception. This means that we have 34 fewer children this year.
"I think the number of kids looking for places is low this year and with an additional school in the community that number has to expand into one more school than we are used to. There was a ripple effect. "
Greenham's school has been phased out of Oftsed's "improvement required" status three years ago, and is confident that inspectors will upgrade it to "good" on their next visit.
"I think, unfortunately, because we have not been re-inspected [it was delayed due to Covid] we haven't had the opportunity to show everyone the progress we've made over the past few years, which has been quite significant, "said MacArthur.
"It's a shame for us who have worked so hard to make things better here. It makes it more difficult. "
Ms MacArthur took the helm three years ago – she was previously at Mortimer School – and The Willows was in financial difficulty by then, with debt of around £ 250,000.
"We will have to work harder next year with the budget cut," she said. "I'm not going to lie. It won't be easy.
"Our team wants their hard work recognized. We took a trip and would love to have Ofsted come and inspect us again so that we can show the progress that has been made. "
The new team arrived with the philosophy that the children, the community, the parents deserve a good school.
"We've worked hard on the behavior – and our kids are fabulous. They are the best thing about this school and make us proud. They are our best ambassadors and we are very proud of them, "she added.
She inherited some challenges around the behavior of children in school, which at worst had six students excluded in a year. Mrs. MacArthur arrived with a new broom.
The new team brought a set of 'values' to the school – building confidence and resilience in learning. They are taught that nothing is easy in life and that they persevere – with a smile on their face.
"The biggest change we've made here is in children's learning behaviors," said team leader Martin Jezzard. "Both in terms of behavior, but also in terms of learning. This includes the children's ability to work together and how they can continue, what they can do to help themselves and to help each other."
The effort is clear. The hallway walls encourage reading and learning at every turn. Classrooms are bright, cheerful, and full of projects children are working on.
The staff are also proud to show the progress made by the school, the children and the community around them.
"Even small steps in learning help children feel good about themselves," said team leader Laura Waldeck.
"We want our children to be interested in learning and enjoy learning and we have focused on the basic skills of reading, writing and addition," Deputy Principal Mike Steer said. "I think the progress we've made as a school has made a big difference. Now we need Ofsted to come and recognize it, and we hope that will change perceptions."
---
---