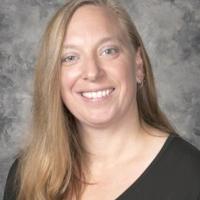 Thiner Named Vice-Principal at North Branch High School | New
North Branch Area Public Schools is pleased to announce that Andrea Thiner has accepted the position of Vice Principal at North Branch Area High School.
The interview process included two rounds of interviews to find the candidate who would support a culture of respect, with communication skills and a forward-looking perspective to achieve bold results for our students.
"Andrea has a reputation for thinking big and following through to do great things. Her collaborative leadership style is a perfect fit for what we were looking for for our next assistant director," Superintendent Sara Paul said, adding, "We are thrilled to welcome him to our Viking team.
Currently, Thiner is Deputy Principal of Public Schools in the Moorhead area. Prior to serving Moorhead, Thinner worked for West Fargo Public Schools as a Science Curriculum Facilitator and Career and Technical Education Teacher.
"I am thrilled to join the team at North Branch Area High School," Thiner said. "I am thrilled to be part of a district that strives to provide opportunities for students to learn and grow as individuals and members of the community."
Thiner received his master's degree in secondary education from the University of St. Thomas and his administrative degrees from North Dakota State University.
She and her husband Jason are the proud parents of four adult children.